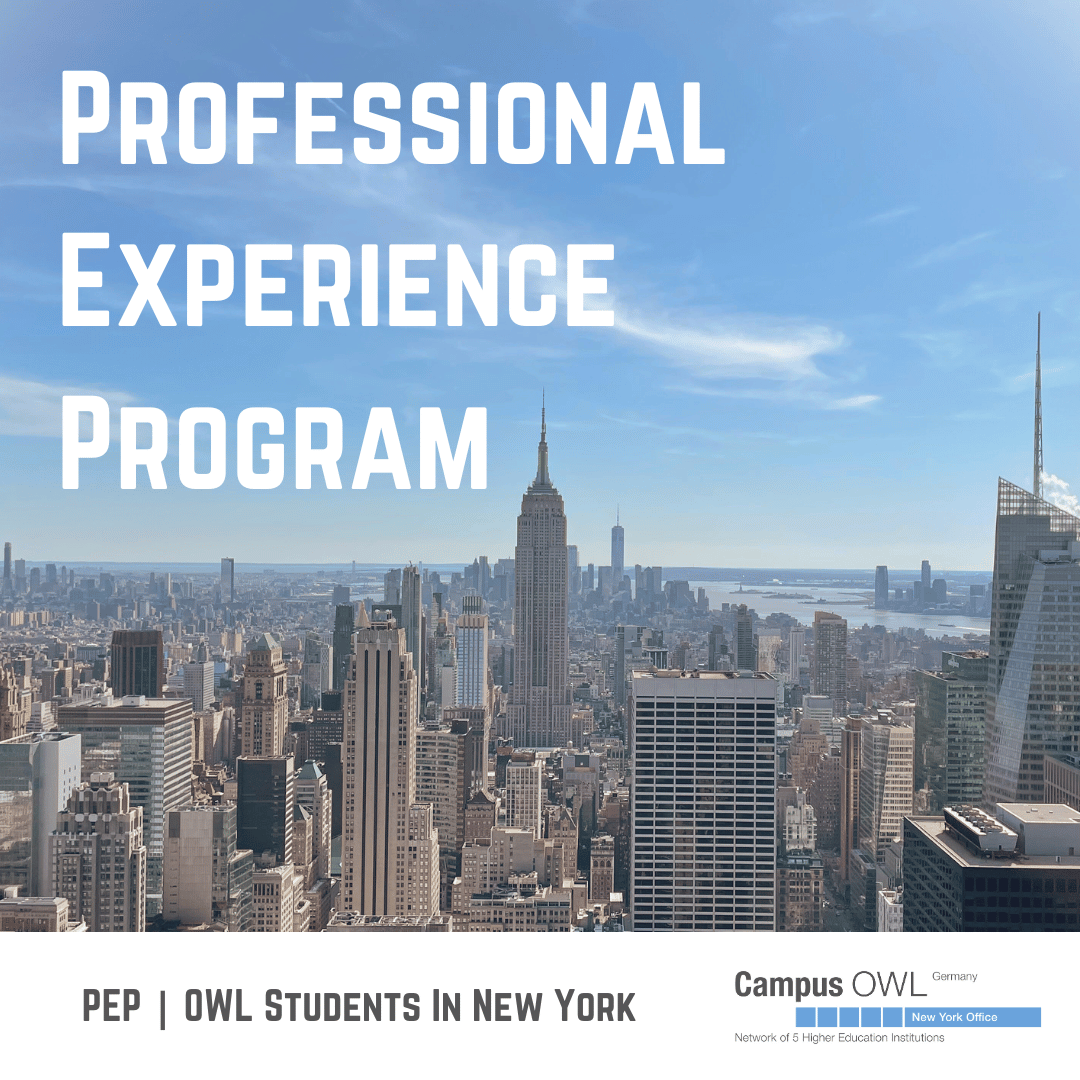 09 Jun

Call for Application Open: Professional Experience Program for Spring/Summer 2024!
Call for Applications: Professional Experience Program launched!
Campus OWL New York is accepting applications for PEP – the new Professional Experience Program.  The program is designed for students currently enrolled at one of the OWL universities. Don't miss out on the opportunity of being part of this 3-month long experience starting April 2024 and get the chance to work in a company or organization in the New York metropolitan area.
The program includes an internship in a company/organization in the New York metropolitan area (or other regions), a one-week preparatory skills seminar and a virtual workshop after your time abroad. Find out more about the program and the requirements in the call for applications and the FAQ on our internship abroad webpage.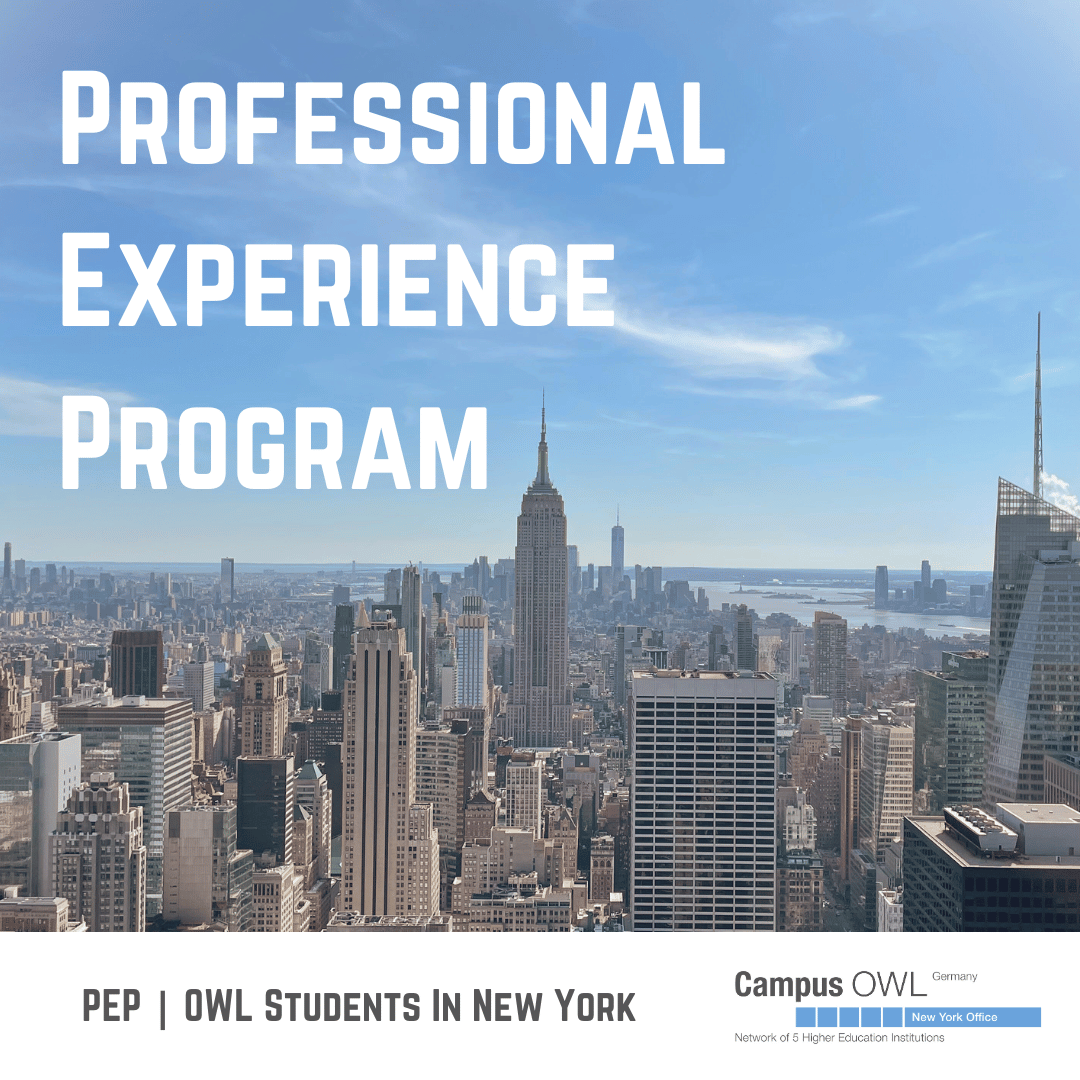 Show all News