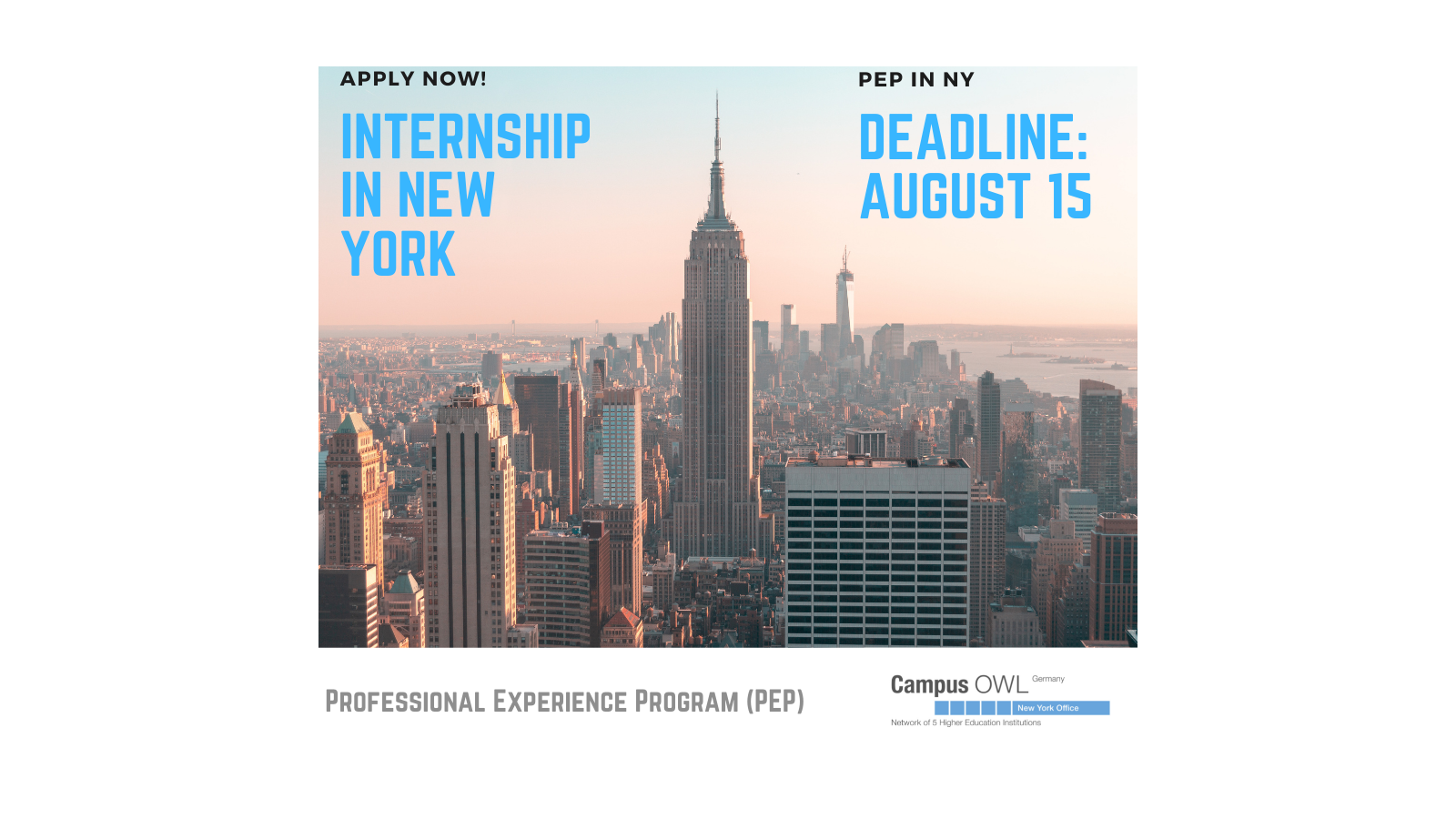 18 Jun

Call for Application Open: Professional Experience Program for Spring/Summer 2023!
Call for Applications: Professional Experience Program launched!
Campus OWL New York is accepting applications for PEP – the new Professional Experience Program.  The program is designed for students currently enrolled at one of the OWL universities. Don't miss out on the opportunity of being part of this 3-month long experience starting April 2023 and get the chance to work in a company or organization in the New York metropolitan area.
The program includes an internship in a company/organization in the New York metropolitan area, a one-week preparatory skills seminar and a virtual workshop after your time abroad. Find out more about the program and the requirements in the call for applications and the FAQ on our website Exchange & Internships.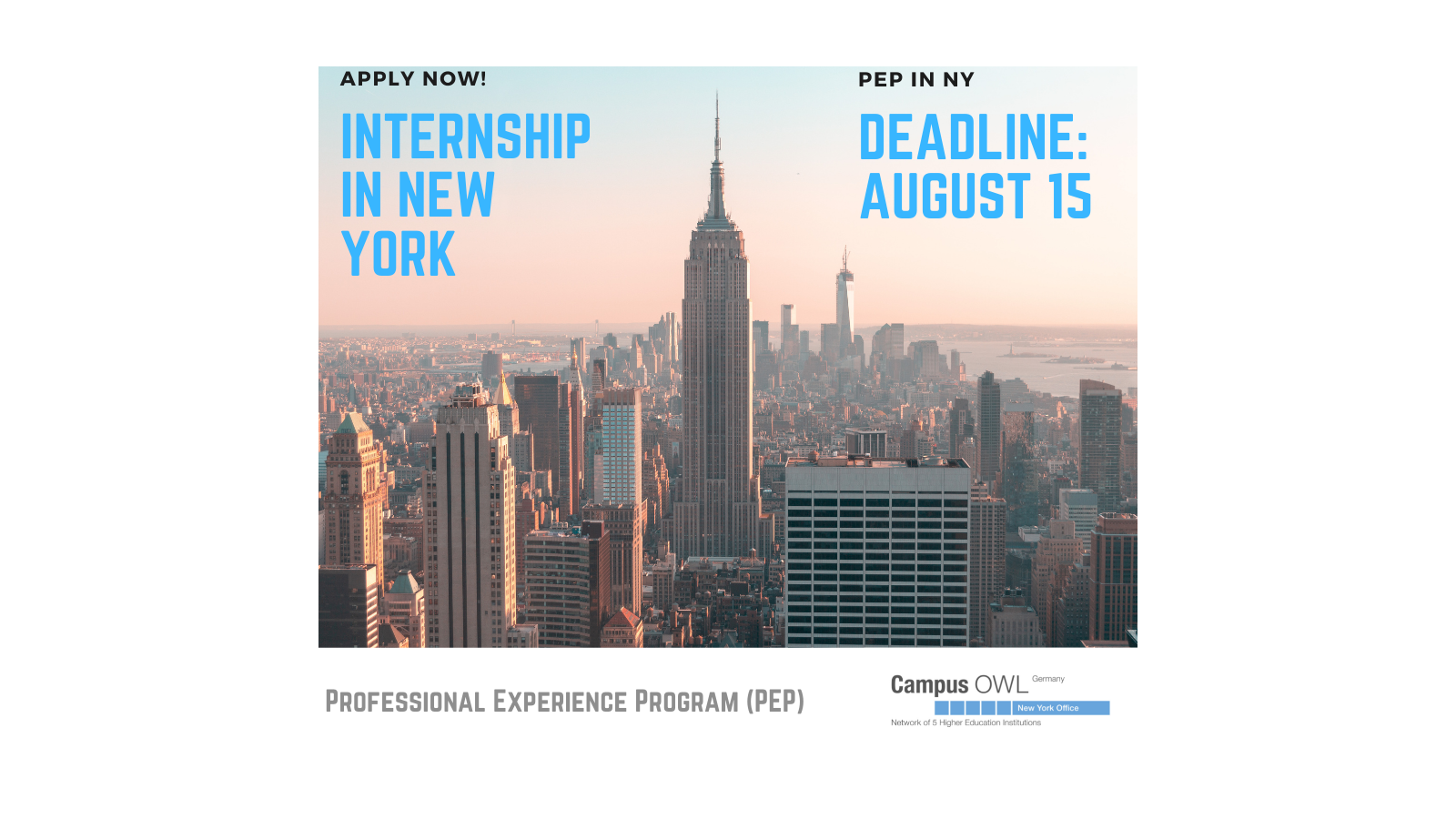 Show all News