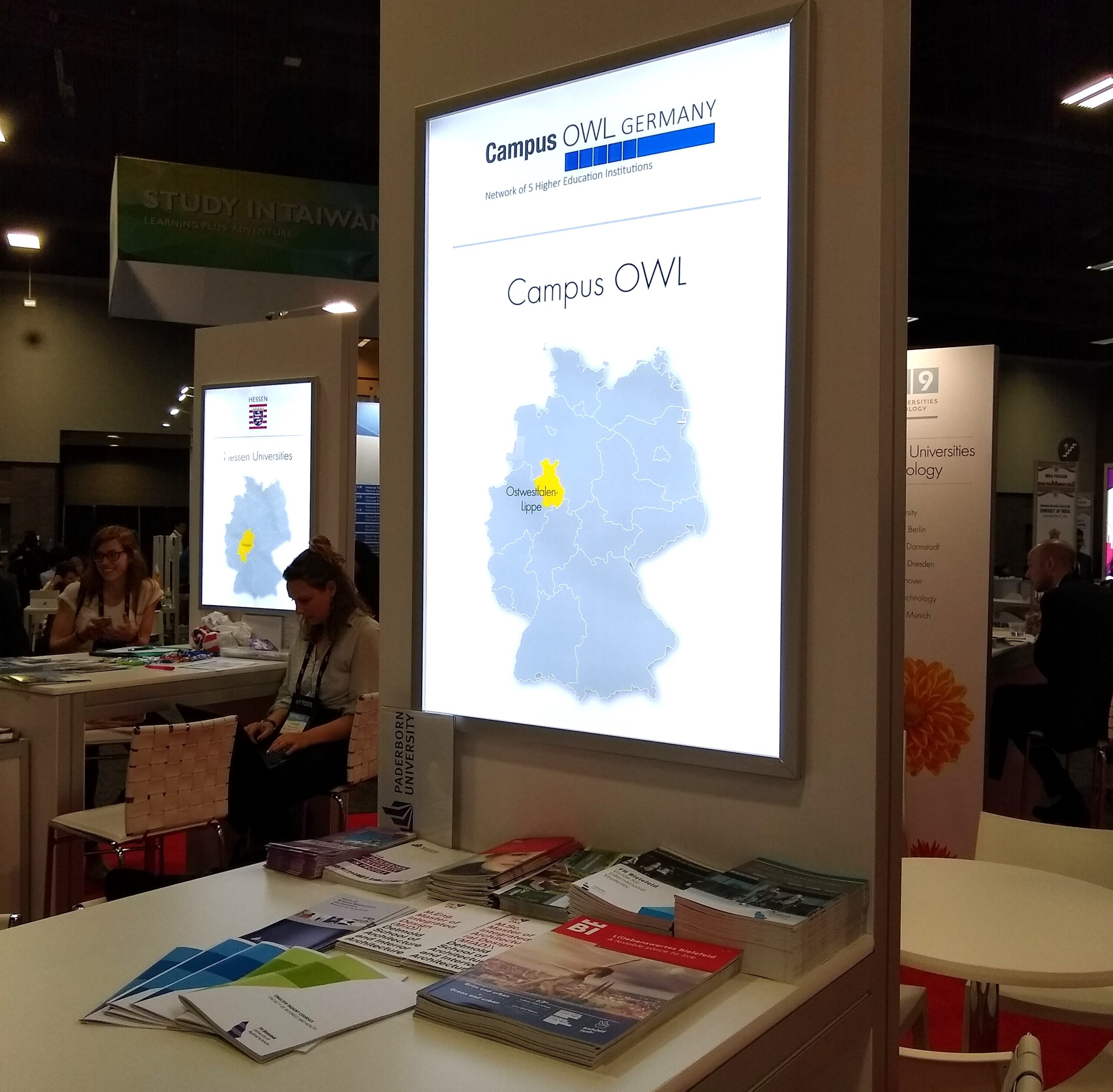 08 Mrz

NAFSA 2023 Annual Meeting
NAFSA 2023 Annual Meeting
Campus OWL will be part of the Germany Pavillion organized by the DAAD at NAFSA 2023.
NAFSA: Association of International Educators, the world's largest association dedicated to international education and exchange, invites you to the NAFSA 2023 Annual Conference & Expo. Be a part of the most diverse and comprehensive global event attended by professionals from across the field. We are pleased to welcome you, in-person and virtually, to our most extraordinary conference ever!
The global international education community unites at NAFSA 2023 to discover the latest innovations, new strategies, and best practices. Establish and build upon your institutional partnerships as we come together to develop pathways for a sustainable international education future. Attend sessions developed by your peers from international education leaders and changemakers across the globe. Connect with fellow attendees and build a network essential to your professional success.
More information on the NAFSA website
All Events