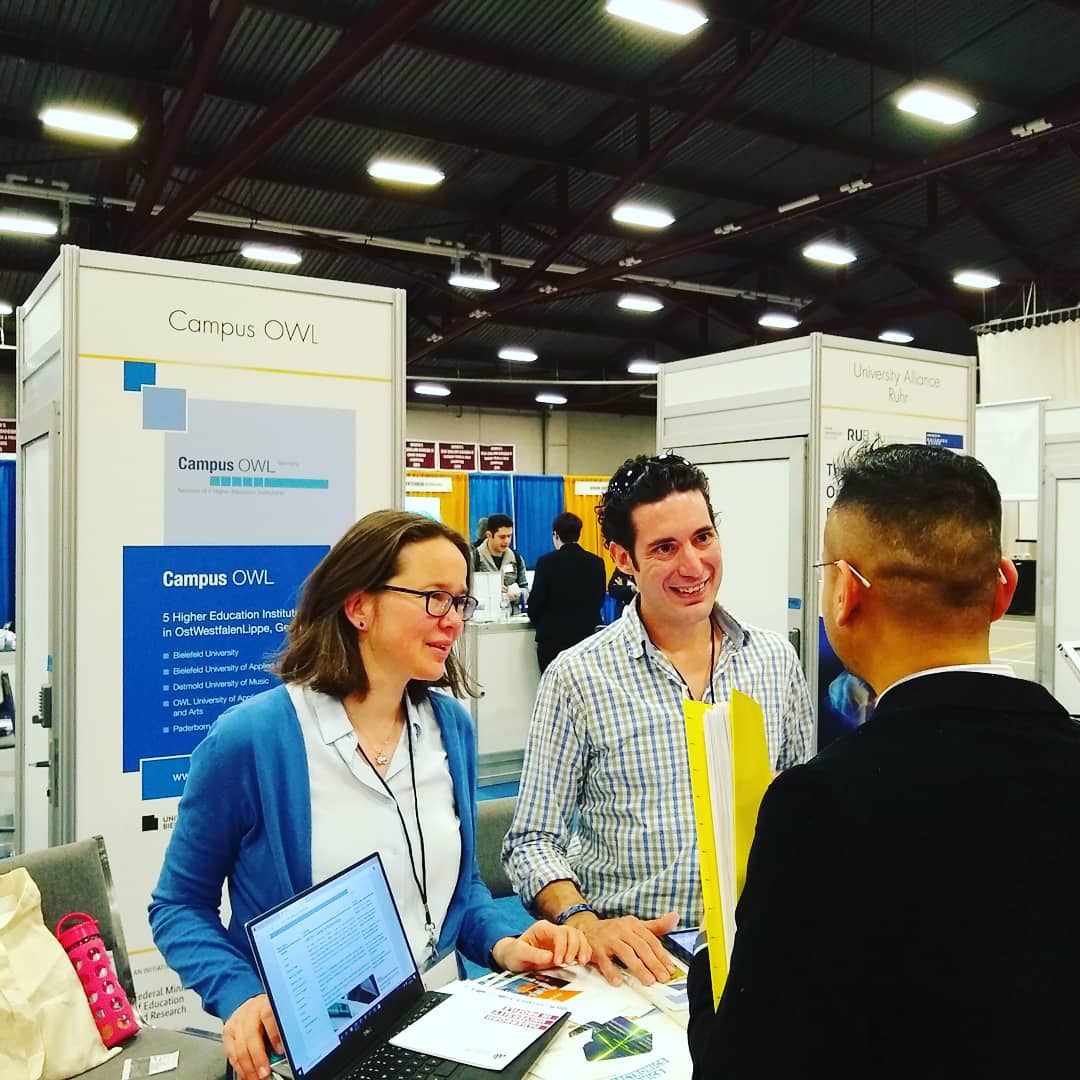 07 Mrz

Germany Grad Fair 2023
Germany Grad Fair 2023
Location: German House New York, NY
Germany Grad Fair in the German House New York!
Campus OWL will be part of the Germany Grad Fair on April 28, 2023.
Germany is a popular destination for American students seeking a graduate degree abroad. With many tuition-free, English-taught graduate programs, German universities equip students with a top-notch international education and unique edge to adapt to the global marketplace.
However, planning to pursue a graduate degree abroad can seem overwhelming. This event is designed to help you navigate the process – from finding the right program and university to understanding the requirements and application process. The fair will introduce you to a wide range of graduate opportunities in all subject fields.
Meet with representatives from a wide variety of German universities, funding and exchange institutions, and the German Consulate New York, all of whom will be happy to answer your questions.
You should attend if you are: an undergraduate or a graduate student, young professional, career services advisor or someone who is interested in graduate studies in Germany.
All Events