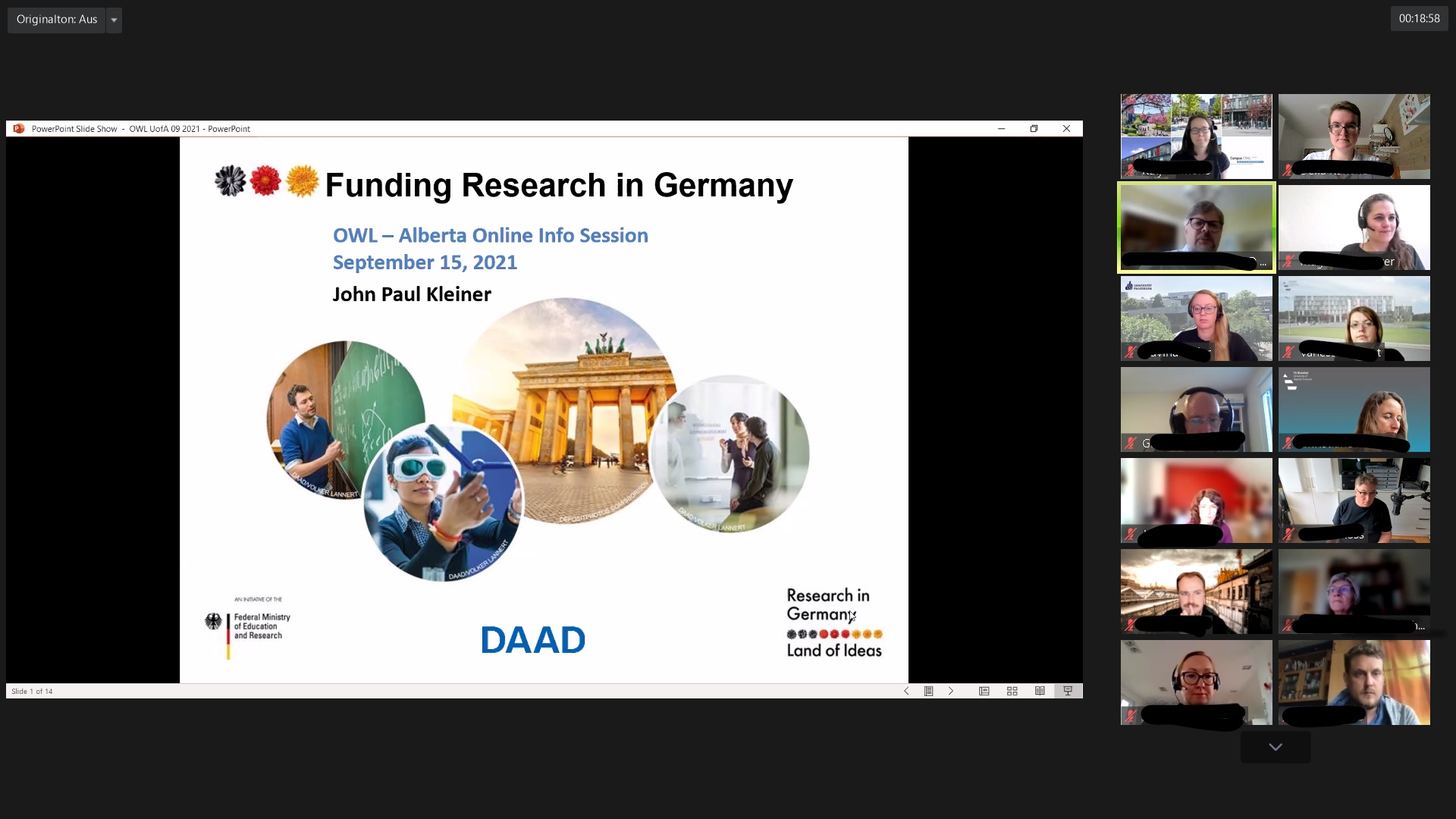 16 Sep

Community of Practice Event: Funding Opportunities, Research and Teaching Collaborations | Germany and Canada
Community of Practice Event: Funding Opportunities, Research and Teaching Collaborations | Germany and Canada
The third meeting of the We CAN virtuOWL Community of Practice on Funding Opportunities, Research and Teaching Collaborations |Germany and Canada took place on September 15, 2021.
Our guest speaker was John Paul Kleiner, Senior Manager, University Relations from the German Academic Exchange Service (DAAD Toronto) who shared information on funding for German Canadian collaborations in teaching and research.
DAAD Presentation – OWL Alberta 15 09 2021.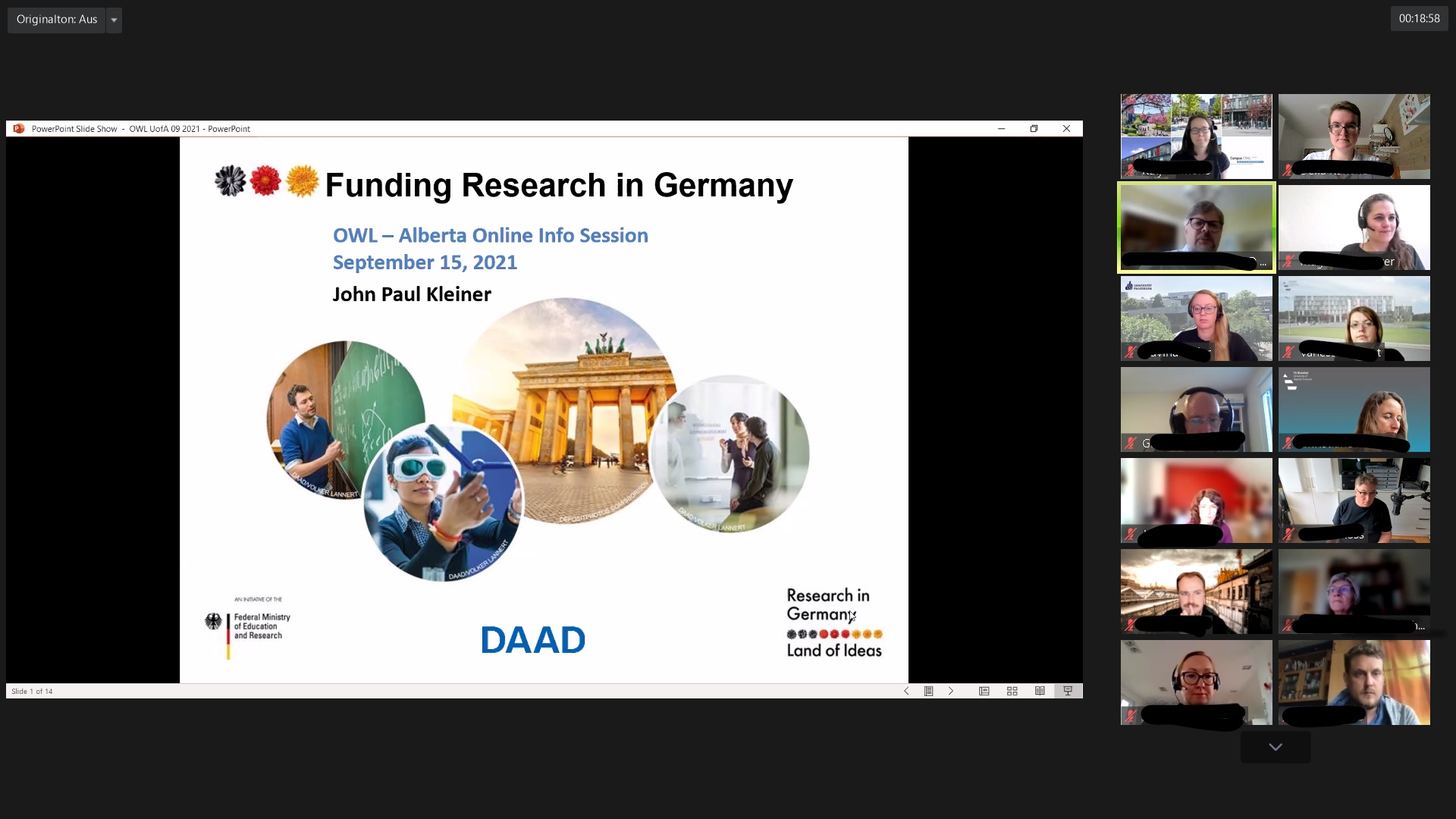 Show all News